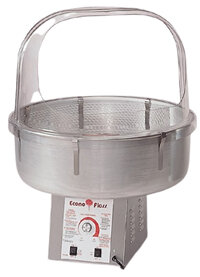 Cotton Candy Machine Complete with a Floss Bubble to help contain the Floss
Actual Size: 3x3
Setup Area: 3x3 Requires a table
Outlets: 1
Age Group: Adults, Teens with supervision
Attendants: 1





Open this page for basic prices



FOR LAST-MINUTE BOOKINGS, DAY OF EVENT OR LESS THAN 24 HOURS.
PLEASE TEXT THE OFFICE.
403-651-1019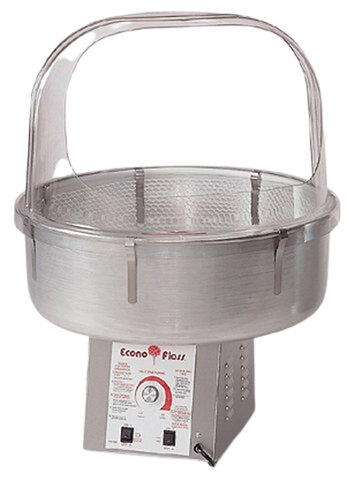 | | |
| --- | --- |
| Birthday / Residential Rates | Corporate / Non Residential Rates |
| | |
| up to 7 hours $125.00 | up to 7 hours $135.00 |
Want a Fancier Look for the Machine, book the Cotton Candy Stand
Cotton Candy Machine includes the Bubble
A bubble is very helpful to contain the Cotton Candy

Candy Floss, Fairy Floss, Cotton Candy, Fluffy Stuff, Really a Midway, Carnival, Circus Staple.
Now you can bring it to your next event, Birthday Party, Corporate or Community Event.
No Need to wait for Stampede.
Machine Spun Cotton Candy was invented in 1987.
By Dentist William Morrison and Confectioner John Wharton,
First introduced to a wide audience as Fairy Floss at the 1904 World's Fair with great success,
Selling approximately 69,000 Boxes at $0.25 per box equivalent to $7.00 per box today.
Today a serving will cost you approximately $0.69 per serving.
Operating instructions included
supplies required $35/50
supplies required $69/100
PRICES ARE EXCLUDING GST
Our machines cannot do this, BUT we are researching as to how we can be able to provide them.
I suspect that it takes some time to become this creative, pretty cool video.
For package discounts or orders of multiple items send your request, using this link

Some items include delivery, Some do not. Even within the city limits.

All items include set up and take down within the city limits.

Delivery charges may apply to other rentals.

Deliveries to City parks & certain locations, ie downtown, parks, and Locations where the event location is not accessible for delivery to set up location directly from the delivery vehicle, may be subject to additional charges.

All Non-grassy outdoor set-ups for inflatables require tarps and Sandbags for anchoring purposes, charges may apply.

A credit card is required to be on file for any additional charges and for Security/ damages for all bookings

We offer different payment options

Visa, Mastercard, Amex, Cash, or group/corporate chq. with prior approval.

Credit card transactions are subject to a 3.5-5% transaction fee

A 50% deposit is required to secure all bookings, Fully refundable, less a 25.00 fee if cancellation is made 14 calendar days prior to the rental.

Cancellations due to weather of orders with a single inflatable are fully refundable prior to dispatch of the delivery vehicle.
For orders with multiple items or other than inflatables, follow this link

Full payment/ balance is due 3 business days prior to the event

Scheduled delivery hours are from 9 am-9 pm (or 30 min before sunset on outdoor rentals)

Additional charges apply for delivery / pick up outside these hours.
An optional Damage Waiver of 10% will be added to each rental. It is Optional and you can request that it be removed.

The Damage Waiver covers any damage that occurs during normal use of the equipment.

Does not include damage due to negligence.
Order minimums of $100.00 apply.
You may still order items of less than $ 100.00.
However, there may be additional charges on these items.

If you are attempting to book over multiple days it would be best to contact the office to provide an accurate quote that may include any special or discounts available
We can make allowances for, Early Set up, Longer Events, Discount Package Pricing, etc.
If this item is the only item ordered, there may be delivery charges.
Simply Fill out the order,
Request Delivery charges in the customer comments section,
Select "Alternate Payment Method"
Submit,
A quote for Delivery/ pick up charges will be sent back to you.