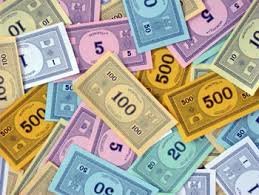 Custom Cash Package Cost TBD
Age Group: all ages with supervision





Please call or email to reserve this item.

FOR LAST MINUTE BOOKINGS, DAY OF EVENT OR LESS THAN 24 HOURS.
PLEASE TEXT THE OFFICE.
403-651-1019
Customized Cash Package
Step inside the cash cube, the blower is turned on, Money starts blowing around, grab some cash, well, try to grab some !
You are grabbing at the Money flying around, 1's, 5's, 10's, 20's, 50's, 100's, and there goes the Big Bill a 1000's and than it is gone !
It is over there, no it is there, grabbing, stuffing as much as you can in the allotted time
Great for prize give a ways, Lots of fun for Community or School Events,Trade Shows, Grand Openings, Calgary Civic Events.

Excellent way to draw attention for Trade Show Booths, Auto Dealerships, RV Dealers, Used Car Lots, Radio Station Onsite Promotions, Promote new Products, Drive Traffic for new Location.

Money Tunnels, Cash Cubes, Fun Cool Ways to Promote Your Products.

Requires 110 volt.
PRICES ARE EXCLUDING GST
For package discounts or orders of multiple items send your request,using this link
Some items include delivery, Some do not. Even within the city limits.
All items include set up and take down within the city limits.
Delivery charges may apply on other rentals.
Deliveries to City parks & certain locations, ie downtown, parks, Locations where event location is not accessible for delivery to set up location directly from the delivery vehicle, may be subject to additional charges.
All Non grassy outdoor set-ups for inflatables require tarps and sandbags for anchoring purposes, charges may apply.
A credit card is required to be on file for any additional charges and for Security/ damages for all bookings
We offer different payment options
Visa, Mastercard, Amex,Cash or group/corporate chq. with prior approval.
Credit card transactions are subject to a 3% transaction fee
A 50% deposit is required to secure all bookings, Fully refundable, less a 25.00 fee if cancellation is made 14 calender days prior to the rental.
Cancellations due to weather of orders with a single inflatable are fully refundable prior to dispatch of delivery vehicle.
For orders with multiple items or other than inflatables, follow this link
Full payment/ balance is due 3 buisness days prior to event
Scheduled delivery hours are from 9am-9pm (or 30 min before sunset on outdoor rentals)
Additional Charges apply for delivery / pick up outside these hours.
An optional Damage waiver of 10% will be added to each rental. It is Optional and you can request that it be removed.
The damage Waiver covers any damage that occurs during normal use of the equipment.
Does not include damage due to negligence.
Order minimums of $100.00 apply.
You may still order items of less than $ 100.00.
However there may be additional charges on these items.

Due to use, maintenance and Inventory, item may appear with different colors, designs & or finishes.
Please contact the office and request specific information if required

We rent, only well made, properly designed and built Inflatables, Games & Equipment
for the commercial rental market, from the industry's leading manufactures.

Tubby's will Match or Beat any Quoted or Listed price on the Same or Similar Equipment.
Certain Conditions Apply.